If you plan to travel to Peru you must be prepared and read these things to know before travel to Peru. You need to be informed about its great diversity of regions. Therefore, there are important details that you should consider before coming:
To know before you travel to peru:
1. Visas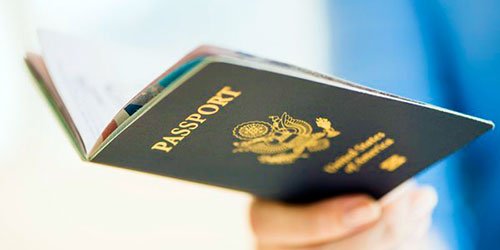 One of the 10 things to know before you travel to peru, first you have all your documents in order ( passport and identification) . Most countries in Latin America and Western Europe do not need a visa . Brazilian citizens are allowed to enter for 90 days, while those of other countries should be guided by the set date of the visa. • If you want to stay more than 90 days you must ask permission except for exceptional reasons such as study, work , research or other reasons you can stay more days . Now if you want to extend your visa you must approach ahead to request an extension to the Peruvian consulate or go to the embassy . here
The following countries need a visa to enter the country as a tourist:
Central America and the Caribbean: Costa Rica, Cuba, El Salvador, Guatemala, Honduras, Nicaragua, Panama.
North America: Mexico (there are new agreements, it is advisable see page Consulate or Foreign Ministry)
Africa: Most African countries require a visa, except South Africa. (If you want to stay for 90 days to leave the consulate)
Asia: Most countries require a visa to enter, except Brunei Darussalam, Indonesia, Israel, Japan, Malaysia, Republic of Korea, Singapore, Thailand (should consult the consulate because some need permission to stay a few days).
Europe: Albania, Armenia, Azerbaijan, Bosnia Herzeqovina, Georgia and Turkey.
Oceania and other countries do not need visa.
2. Altitud sickness
This is the second factor of 10 things to know before you go to peru, before traveling you should consult with your doctor and pressure test yourself to see if you have problems with height. To avoid altitude sickness, altitude sickness, which will raise or lower the pressure, it is advisable to acclimatize. You must rest or exercise previously before traveling.
As for their food, eat light foods, drink plenty of water, a matte cocao take an aspirin. It is normal to get stomach problems have to get used to the food. It is advisable to buy bottled water.
how to avoid the altitud sickness
3. Peruvian currency and money exchange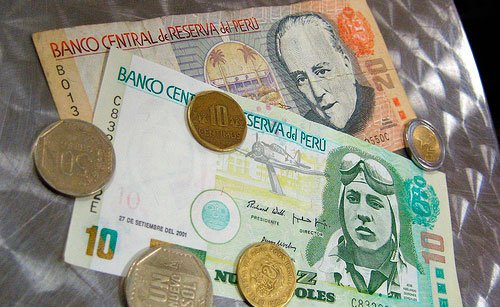 The third to keep in mind before travel to Peru, the official currency is the Nuevo Sol and the dollar and the Euro are accepted in most major shopping centers, renowned restaurants and most service stations; however you will find some places will not accept dollars. It is advisable to change money in the bank, it is much more reliable than the street or exchange houses (unless this is legal). You must place the exchange rate of the day.
Foreign checks can be exchanged at banks and exchange houses, but take about a week and you deducted certain interest rate by country. Most banks are open Monday to Friday from 9 a.m to 6 p.m and Saturday until noon. ATMs are open permanently.
All regions of Peru have ATMs, which accept different types of card. However, it is important to tell your bank that you travel, you will not have any objection to your trip. The cards most used are: Visa, Mastercard, American Express and Diners.
4. International Boarding Pass (TAM)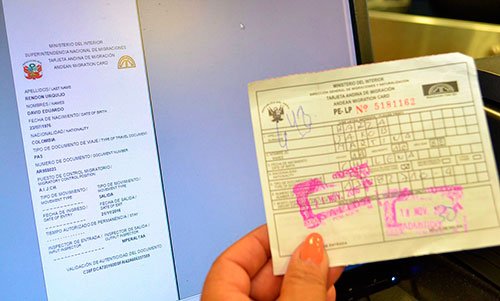 The fourth factor is that you must submit to the appropriate authorities the International Boarding Pass and disembarkation and the Declaration of Customs and the Andean card must be completed. The International Boarding Pass and Disembarkation is available in any international plane, the immigration position of the border area through which you enter the airport. Keep it, and you must hand when leaving the country. If lost, ask for another.
When entering the Immigration officer will give you a period of stay in the country (between 30 and 90 days later as necessary). If you overdo the residence time allotted, you will have to pay a dollar a day, the time of the immigration process output. In the same format, you must state whether you bring animals. It is necessary to have the authorizations issued by the health authority in your city.
Adults who arrive with minors, must bring legal parental permission issued by the government and a tutelary judge, but can be stopped.
At the airport, you must go through a control system and touch of a button. If the button turned green stated by the tourist will be considered as true and if red will be reviewed. The selection is random. If you will find missing you will be arrested with your goods and you will be fined.
Update 2017 now you dont need to worry about this because now is electronic and you will get at the moment to enter to Peru if you want to print it out laket you can do it here just with your personal information.
Good trip! These data will have been useful, remember that each airline has its own rules regarding baggage; however it does not change the boarding pass.
There really is not 10 things to know before you go to peru, there are just things to keep in mind you will be very welcome.